Conducting
Mr. Santos holds an M.A.  and a C.A.S. (Certificate of Advances Studies) in Church Music and Choir Conducting from the Zurich University of the Arts (Zürcher Hochschule der Künste – ZHdK), where he studied with Prof. Markus Utz and Prof. Beat Schäfer and Prof. Ernst Buscagne. He draws on over ten years of experience in conducting and his strong leadership skills to create enjoyable and enriching choir environments for music lovers and professionals.
Alongside choir conducting, Mr. Santos also has extensive expertise in leading orchestras and chamber ensembles. As the artistic director of his own ensembles, The Society of Voices (a vocal ensemble for renaissance music) and Die Symphonisten (an instrumental ensemble for early music), he is involved in a variety of music projects focused on high performance standards.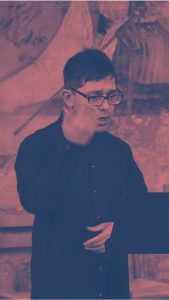 Bassoon & Co.
Mr. Santos received a specialized Diploma in Early Music (M.A. in Music Performance) in historical bassoon and a certificate  "School of Excellence" (Music of the Renaissance) from the Schola Cantorum Basiliensis (Musik-Akademie Basel), where he studied with Donna Agrell and David Mesquita. Later on, he pursued further training in classical bassoon with Lorenzo Alpert at the Geneva Conservatory, Switzerland.
Mr. Santos has extensive experience as a performer with various baroque orchestras and chamber ensembles in Europe, Asia and the Americas.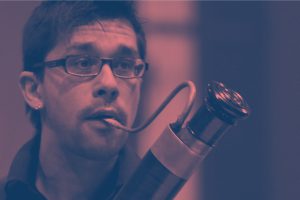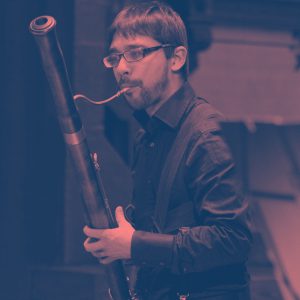 Timpani & Percussion
Following his passion for rhythm and percussion instruments, Mr. Santos took up historical timpani as a second instrument while studying at the Schola Cantorum Basiliensis. He received training from Philip Tarr and Dieter Dyk.
As a historical timpanist Mr. Santos regularly performs with various baroque and classical orchestras on his original timpani from the 1860s.